Shenton Group and EMS Group Partnership
1 July 2021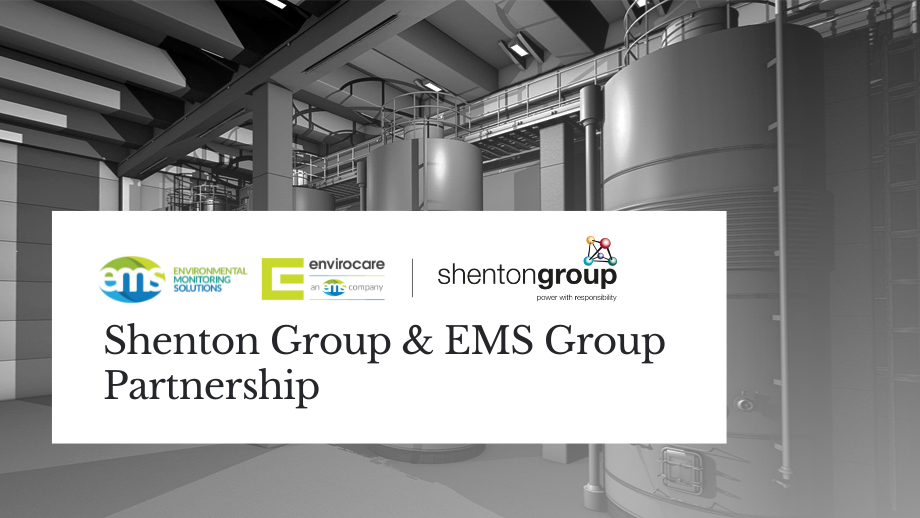 The EMS Group has partnered up with Shenton Group, the UK's leading technical experts in standby power, uninterruptible power supplies and combined heat and power systems.
This new partnership widens the service offering of both companies, enabling us to provide a more holistic offering to customers.
With Shenton's extensive technical knowledge and EMS' environmental skills and experience, this partnership will provide customers with peace of mind that they are fulfilling their compliance requirements.
A particular area of focus will be the Medium Combustion Plant Directive (MCPD). The MCPD requires all new and existing Medium Combustion Plants (including boilers, turbines and engines) with a rated thermal input between 1MWth and 50MWth to have a permit in place by the relevant deadline.
The goal is to regulate and limit emissions of certain pollutants from the combustion of fuels. The MCPD regulates emissions of SO2, NOx and dust to air and requires the monitoring of carbon monoxide emissions (CO).
EMS' team of environmental consultants can assist with your permit application and help you to understand your requirements. In addition to this, Envirocare (who form part of the EMS Group) are able to ensure you are complying to your MCPD permit by conducting stack emissions testing. Envirocare is a leading UKAS and MCERTS accredited environmental and occupational hygiene consultancy with a team of dedicated industry experts who have an excellent knowledge and wealth of experience working in all sectors.
"EMS have proven themselves to be market leaders in air and emissions services. Shenton Group are delighted to partner with EMS as the value they can add to us and our partners is unrivalled."

Shenton Group – Curtis Meek, Sales & Marketing Director
"This is an exciting opportunity for both businesses. We are delighted to be partnering up with the Shenton Group and providing more customers with peace of mind that their environmental responsibilities are being managed."

EMS Group – Rebecca Chapman, Consultancy Manager