World Rivers Day
30 September 2021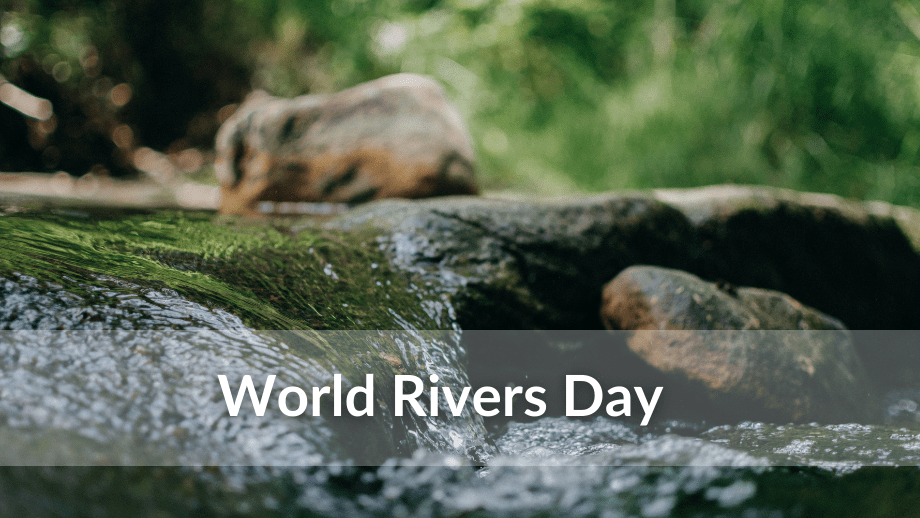 World Rivers Day is on the fourth Sunday of every September, to draw attention to the benefits of protecting and maintaining our rivers, and to encourage action against the threats they are facing.
Why are rivers vital to our society?
Rivers are important for fresh drinking water, for people's livelihoods and for nature. In some regions around the UK, up to 90% of our supply can come from surface water sources, such as reservoirs and river intakes (South-West Water). The water must go through a complex treatment process to become safe to drink. Did you know that the UK has 1500 rivers, amounting to over 200,000 km in length? (NRFA).

The UK's rivers are home to species from all levels of the food-chain such as brown trout, otters, water voles, beavers, and kingfishers. It is important to conserve these species to avoid a cascading effect on the food-chain, and as such it is vital that we protect our rivers. This means, most importantly, taking care of their water quality.

What Kind of Threats are the UK's Rivers Facing?
Fresh water is plagued by a number of issues including over-development, sewage discharge, and polluted runoff.
Over-Development
Over development can destabilise river banks either during or after construction. This can allow sediment into the river causing pollution, and can change the speed and rate at which the water flows, potentially leading to flooding and erosion. (beacons-npa.gov.uk)
Discharge of Untreated Sewage

Water companies discharged raw sewage into rivers in England more than 400,000 times in 2020, according to figures published by the Environment Agency (BBC). Untreated sewage is often discharged into rivers from Combined Sewer Overflows above levels that are acceptable. Untreated sewage in rivers could have the potential to spread diseases, such as hepatitis A or E (pubmed), aside from having the potential to harm huge amounts of wildlife.
Sewage and slurry have been identified as the two most common pollutants in rivers from 2020-2021, according to a BBC analysis of government figures. (BBC)
Polluted Run-Off

Storm water run-off flows over impermeable surfaces, including pavements, roads, or car parks during events such as heavy rainfall and snow melting. As this happens, the water picks up pollutants such as oil, pesticides, antifreeze, grease, or pathogenic bacteria. These pollutants end up flowing into rivers. However, there are solutions to this such as Sustainable Urban Drainage Systems (SuDs). These systems can manage surface water in a safe and sustainable fashion.

The Issue of Plastics
In recent years, society has started to note the pervasiveness of plastics (and when they degrade, microplastics) in our waterways. Plastic pollution is known to cause damage to aquatic species and ecology. Three particular issues that species in rivers are facing are entanglement, ingestion, and leakage of toxic additives from these plastics. (WIREs). However, more research is being conducted into how to control plastic pollution, detailed in our blog on microplastics.
How would you tackle these issues to protect our ecosystems and fresh water supply?