How can microplastic pollution be dealt with?
14 July 2021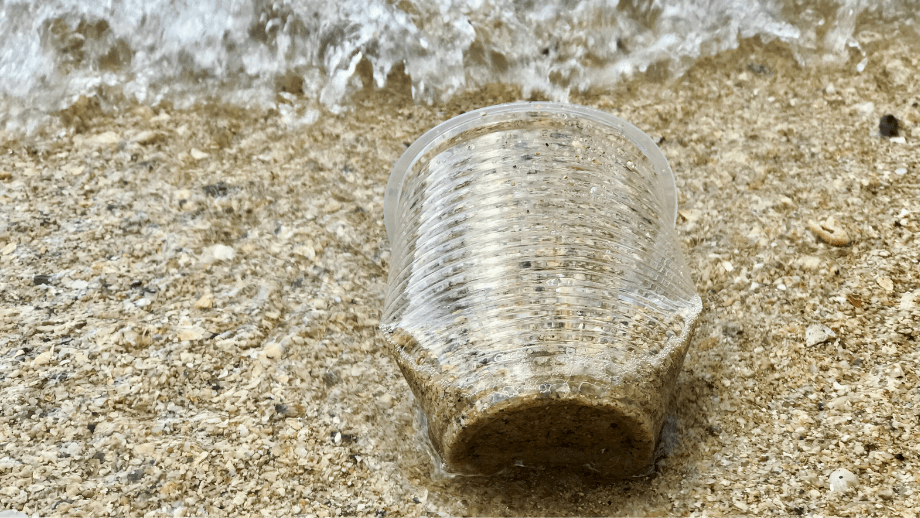 How are we dealing with the prevalence of microplastics in our waterways? This is the final blog of our short series on microplastics. As mentioned in our previous blogs 'microplastics: where do they come from?' and 'CSOs and Microplastics' , plastics degrade and fragment into particles which have no limit to how small they can become as they further degrade. Concern is growing regarding the potential effects of microplastic presence in our waterways, and microplastics entering our food chain. So how are we currently evaluating and dealing with their pervasiveness?
To recap, microplastic pollution comes from sources such as synthetic fibres from our clothes that detach upon washing – these make up 35% of microplastic pollution in our oceans. It is estimated that the next highest percentage comes from worn down tyres – which are a mix of natural and synthetic rubber. (ICUN) Additionally, items that are assembled together and which consequently are harder to pick apart, like cigarette butts, comprise a large portion of plastic that degrades and produces microplastics. Things that we often overlook when thinking of plastics include cigarette butts, nappies, and insulation.
There are several ways in which plastic pollution reaches the ocean: Through surface run off; wastewater effluent; and CSOs. Microplastics can easily pass-through sewage treatment plants and into rivers.
Stemming the Flow of Microplastics
One way of stemming the flow of microplastics into oceans is better Combined Sewer Overflow (CSO) management. Intelligent, autonomous systems for urban flood risk and CSO spill reduction can help with this (e.g. CENTAUR).
Another way of minimising surface water run-off, and therefore microplastic entry into the ocean, is using a sustainable urban drainage system. Sustainable urban drainage systems (or SUDS) minimise surface water run-off and flood risks in an environmentally friendly way by mimicking natural water systems such as ponds and wetlands. Sustainable Urban Drainage is also important as it can positively impact local ecology and biodiversity, and reduce pollution.
Tracking Microplastics
As for tracking the microplastics already in the ocean, in recent news NASA's cyclone technology has been able to track the flow of microplastics in the ocean. The team looked to identify where the ocean was smoother than expected given the wind speed, which they thought could indicate the presence of microplastics. Comparing this to models and predictions, the scientists found that microplastics tended to be present in smoother waters. (NASA)
Can Microplastics Be Filtered Out?
Researchers are even now trialling using mussels to filter out microplastics. Plymouth Marine Laboratory (PML) found that a cluster of 300 mussels could filter out 250,000 microplastic particles an hour! (The Times). Elsewhere, the Technical University of Berlin is assisting the development of filters for urban run-off. However, as our overconsumption of plastics continues to cause issues with landfill, create emissions, and bring microplastics into our waterways we should aim to reduce this reliance along side finding solutions for the microplastics which have already reached our oceans.
To read more on Microplastics, CSOs, or Plastic Free July, check out our insights.